Why this game?
Why is there a game about emerging microbes where there are so many themes, at first glance, that seem more attractive?
The discovery of new dangerous microbes often happens during an outbreak. The group of researchers led by Prof. Greub (on the right) have been working since January 2004 to discover novel pathogens before they are able to cause an epidemic in order to reduce the risk of diseases related to these new microbes.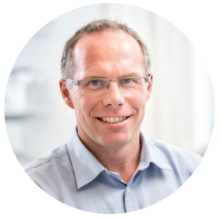 These emerging infectious agents can be transmitted in a variety of different ways. For example, by contact with animals, as a result of tick or mosquito bites, by eating contaminated food, or by exposure to aerosols from humidifiers or air conditioners.
This is how the idea of KROBS was born…
These dangerous microbes are often unknown to the general public and health workers as they cause diseases, which are either rare or very difficult to diagnose. In addition, unlike the well-known risks of pathogens such as influenza, MRSA or HIV, the mode of transmission for these emerging pathogens is not always clear, and thus effective preventive measures are also uncertain.
In addition, our current life style exposes us to more risks.
Therefore, Professor Greub had the idea to develop an educational and entertaining game that would cover partially the current lack of knowledge. KROBS is a card game that will expose you to « Mikrobs » germs that were recently discovered, but are still mainly disregarded, and other well-known germs that have become more frequent with our changes in life style.
We hope that KROBS will allow you to get better at identifying germs, learn how to better protect yourself, and how to deal with the risks, while interacting with unique characters, such as our superhero « SuperCautious » and our villain « SuperKrobs ».