Trypanosoma brucei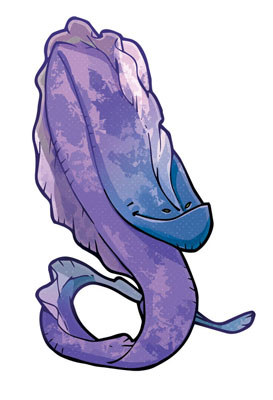 Tsetse fly
Trypanosoma brucei is a parasite that causes African trypanosomiasis, also known as sleeping sickness. It is transmitted to humans by Tsetse fly bites. This insect can be found in sub-Saharan African areas whith domesticated animals (cattle) and wild animals (antelopes and other ungulates) as the natural host.
The tsetse flies get infected by taking a bloodmeal off these animals and then transmit the parasite to humans by another bite. These flies are mainly active during the day and can even bite through clothes!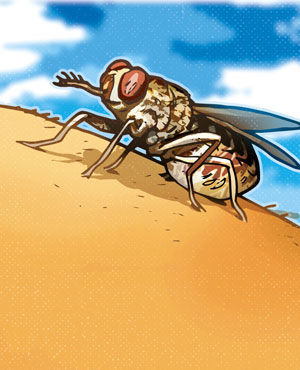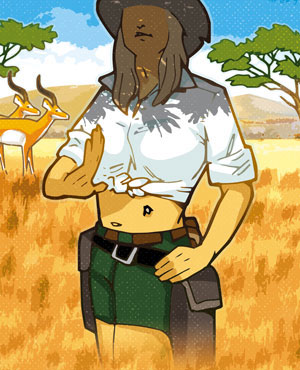 Risky behavior include safaris, hunting, fishing, or sailing. Unlike mosquitoes, the Tsetse fly is attracted by motion and not smell. Therefore, bug spray is ineffective at keeping them away.
Sleeping disease
The bite of the Tsetse fly is painful and does not go unnoticed. In the beginning, the infection looks like any other disease: fever, headaches, fatigue, joint pain, and redness of the skin. Once the parasite reaches the central nervous system, it can cause confusion, mood swings, and drowsiness, which explains the name of this disease.
The first phase of the disease is quite easily treated with antiparasitic drugs. However, treating the disease becomes much more complicated and with unpredictable outcomes once the nervous system is affected. Therefore, the earlier the infection is detected, the higher the chances of recovery.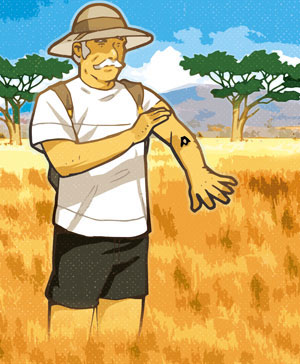 If you have been bitten by a tsetse fly, go see a doctor as soon as possible.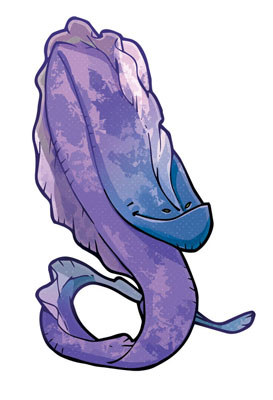 The American cousin
Trypanosoma brucei and Trypanosoma cruzi are of the same family. However, the second lives in the Central and South American countryside where is it transmitted to humans by the bite of a bloodsucking flea. It causes Chagas disease1, usually harmless for people in good health.
Chagas disease1 = Parasitic disease caused by Trypanosoma cruzi and transmitted by a bloodsucking flea in rural areas in Central and South America. It is characterized by symptoms such as fever, fatigue, and sometimes swelling at biting site. Liver and spleen hypertrophy or muscular pains can arise in children and people with weak immune systems2. In about 30% of the infected people, the disease can become chronic with sometimes serious damage to the heart and muscles.
Immune system2 = Set of mechanisms (antibodies, white blood cells…) protecting us from infections